Internships with Major League Baseball
The MLB is a professional baseball league that was founded in 1869. Thirty teams are located in major cities in both the US and Canada. Baseball season consists of 162 games per team, plus a playoff series. The entire season lasts from April to October. The MLB is busy year round with the business side of the game to ensure that fans, players, and teams are ready for the season.
Baseball is America's Pastime and an internship with the MLB is the perfect way for any sports enthusiast to learn about the business of sports management.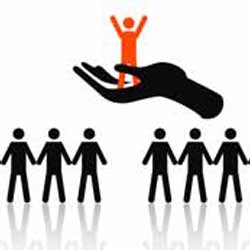 Interning with Major League Baseball
Both the MLB and individual baseball teams offer internships in a variety of departments such as Finance, Marketing, Club Marketing, E-Commerce, Legal, Sponsorship, Design, PR, Turf Management, Ticket Office, Fan Experience, and Baseball Operations. Any internship with MLB will be offered in New York City or Secaucus, New Jersey, but internships with specific teams will be located in the team's hometown.
The MLB offers a Summer Internship Program for students interested in a career in sports. Interns are paid monthly, but no housing assistance is given. Applicants should have some previous experience in a related field, and at least two years of university completed.
Every MLB team offers unique internships in all aspects of the game.
How To Apply
The best way to find MLB internship opportunities is to use the search function on the MLB careers page. Under Employment Status, select Internship and then Search. Currently available opportunities will then be presented and you can apply online. Be sure to contact the MLB for the latest info.
To learn more about internships with the MLB click here.
To learn more about internships with MLB Teams click here.